"Video Class 2014, Week One" table of contents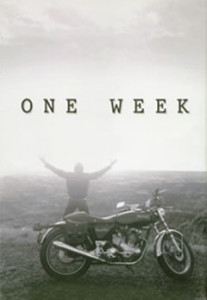 Welcome to Week One of the SciFund Challenge 2014 video training class!  With this class, we have two goals. One: to build our ability to tell compelling stories through video. Two: to help our classmates to build their video abilities. So let's get started with both!
The center of good video is having a good story. But how do we craft a clear and compelling story from our science? That's what we'll be focussing on this week.
The focus of this week is a communications technique called the Message Box. This technique was developed by COMPASS, a fantastic organization that provides communication training to scientists. I can tell you from personal experience that their training workshops are incredible. COMPASS has permitted us to use their materials and I would personally like to thank them for their generous assistance, particularly Nancy Baron and Liz Neeley. Nancy has written an amazing book, Escape from the Ivory Tower, from which we'll be reading a chapter this week (more on this below).
This week has a five part structure:
Part 1: Get started with the class.
Part 2: Read about the Message Box and prepare a version of it for yourself.
Part 3: Practice using the Message Box with a class partner.
Part 4: Record yourself giving an elevator pitch and upload video to Google+ page for class.
Part 5: Give feedback to the videos of others.
Things to do first (which will make more sense if you read Parts 1 and 3 of the instructions):
Sign up for a discussion section.
Put your name down on the partner spreadsheet.