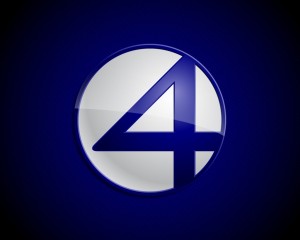 Oh, wait, might have gotten that number thing all wrong..
REGARDLESS – It's time, ladies and gents. We've been on the warpath to give y'all new skills for your outreach, so that you can build a great audience for your science. And now that winter's rolling around, ecologists are hibernating from their field seasons, bench-scientists are wearing wool-lined labcoats, physicists are chipping the ice off of their particle accelerators, and political scientists are…being coldly political (yeah, I got nuthin'), it's time to announce #SCIFUND ROUND 4!!!
Have you always wanted to crowdfund part of your science? See how education and outreach can be linked to money coming into your research program? Well it's time for you to signup!
To date, #SciFund has brought in roughly $250,000 for science. We want to make this round even better than ever. To that end, we have a few surprises up our sleeve that we'll be announcing as the week goes by. Oh yes. Surprises. Oh yes.
But, what's the drill? Well:
1) Sign up by Dec 20th with a brief proposal (just a sentence or two) about what you're going to do.
2) Over Christmas our #SciFund elves will perform a gentle peer review to weed out folk like the undergrad who proposes to overthrow the theory of gravity by uniting it with a new theory of consciousness. We'll also give you a gentle nudge if you're proposing a million-dollar Pluto-bound satellite, but no crowdfunding outreach or education experience that, well, you may want to rethink this a bit.
3) Leading up to January 1st, we'll give you some important links to get on our group mailing list and sign up for a few useful tools.
4) During the month of January, along with some very special guests, we'll guide you through the process of putting together a proposal, and have you all work together, self-critiquing and tuning your awesome work.
5) Feb 1st, it's go time! For the month of February (and a day or two in March), you're out of the gate, working the mojo you've learned with us (and from the experience of others) to get your proposal funded.
Need more of an introduction, see this great paper that introduces scientists to crowdfunding.
Want to see lessons learned from past rounds? See our data-driven analyses of past rounds and lessons learned by past #SciFunders.
Want to sign up right now? GO FOR IT!