Welcome to week five of the SciFund Challenge outreach training class for scientists. This is our last week, sadly! But the fun doesn't stop here, as there are lots of SciFund classes coming, as well as other ways to keep participating. We'll have more information later in the week.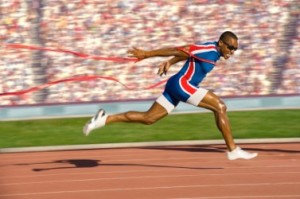 This week, we'll be working on our elevator pitches, as well as planning for our science outreach futures. The workload this week is lower than usual, as many are still working on their Ignite talks from last week. If you want more to do though, not to worry! We have a special optional exercise for you. So, here's the game plan:
Finish up your Ignite talk and practice with a partner (use #SciFund hashtag on Twitter to find a partner).

Learn about elevator pitches and record yourself giving one.
Put your pitch video on the SciFund wiki and comment on the pitches of others.
Make a public pledge about your science outreach plans.
Talk about your science outreach plans in a group discussion section.
Keep going with Twitter
(Optional) Practice building audience in a blog exercise.
Part 1: Ignite talks. If you haven't yet finished yours and practiced with a partner, please do so.
Parts 2 and 3: elevator pitches. An elevator pitch is a compelling and short speech (two minutes or less) about your research intended for someone who isn't in your field. Think of it as what you might say to a member of the public who you just met. As a first step, please read this short article in Nature that discusses how to give an elevator pitch. The article features Nancy Baron, who wrote the book chapter about the Message Box that we read in week two. The article should seem very familiar, as we have covered in depth many of the topics discussed there (stay away from jargon, etc.).
Once you have read up on elevator pitches, please prepare a two minute pitch about your own research. As you put your pitch together, remember all that we have covered in this class about effective communication (your Message Box, remember your audience, etc.). Although you are welcome to make brief notes, it is a terrible idea to actually write out a full script. Written language is very different than spoken language and nothing is more excruciating than hearing someone recite a script.
Please record a video of yourself giving your elevator pitch and upload the video to Youtube (please see steps 4 and 5 from week one's instructions for reminders how to do this). Hopefully, you will find a big difference between this video and the one you recorded at the beginning of this class! Please place your YouTube video on the SciFund wiki and comment on the videos of at least three other class participants (you'll find instructions on the week five page of the SciFund wiki on how to do this).
Part 4: your science outreach future. The purpose of this class is to give you the tools and community you need to actually get started with science outreach. So, let's get started! Please make a general plan for your science outreach activities for the next six months. As you are planning, think of all of the activities we have done in this class, along with our bonus material on science comics, video, and podcasts. So that we all can know what we are planning, please write your outreach plan on the week five page of the SciFund wiki. A key reason we want you to write your plan down, where others can see it, so that we can hold each other accountable. As part of that, we'll be publicly posting these outreach pledges on this blog.
For those of you who are considering blogging, you should know that we'll be starting shortly a series of group blogs right here on SciFund Challenge. All of you are welcome to start a blog, which we'll be prominently featuring on our front page. Our only requirement is that you pledge, for the blog as a whole, to post at least once a week. That is, the blog should have a new post at least once a week (which is easier to do when there are multiple people behind the blog). If there are other people in the class who you have found interesting, you are encouraged to team up with them for a group blog (you can find each other easily, as all of your contact information is on the wiki). Please get a hold of me, if you'd like to sign up for a group blog on SciFund Challenge.
Part 5: discussion sections. Please sign up for a discussion section for this week to talk about your outreach plans.
Part 6: Twitter. Please keep going with Twitter by sending at least three tweets about your elevator pitch experience.
Part 7: building audience (optional). A key way to build audience is to connect to existing conversations that are already happening with the audiences that you care about. To see why this technique is effective, picture two people at a cocktail party. One person is droning on and on, while the second person is mostly listening to a conversation and – every so often – adding points to further the conversation along. Which of these two people is going to be more popular? Obviously the second person and you want to be that second person in your outreach activities.
Here's the exercise. Through your Twitter feed, the news, and other sources of information, identify a topic that is a key point of conversation right now with an audience you care about. Write a short blog post on the SciFund practice blog (say 300 words or less), that ties in your own research or scientific views with this conversation. In your blog post title, please include "Week 5". Send a tweet out about the post so we can know to comment on it.