Video has become an extremely popular medium for communicating science to the general public. For example, Henry Reich's MinutePhysics currently has ~1.5 million subscribers, and is approaching 100 million video views! Getting started with video outreach can seem overwhelming, as it requires a bit more equipment and technical know-how relative to other popular outreach mediums. We interviewed some scientists who overcame this initial barrier to entry, and in the following videos they discuss their experience and share their tips on how to get started.
Breaking Bio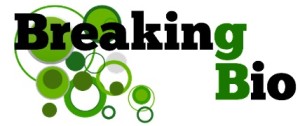 SciFund's own Anthony Salvagno was a guest on the Breaking Bio video podcast, and asked the hosts questions about video podcasting as a science outreach tool.
[youtube]http://youtu.be/sraUQS3eylA[/youtube]

Laurence Yeung
Laurence works on PHD TV, an offshoot of PHD Comics which uses video to share the lives of scientists with the general public.
[youtube]http://youtu.be/hS-DOXjD9Wc[/youtube]