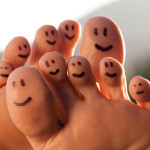 I wasn't expecting to have to write this post today, but another two projects have passed their targets! That's four in one day, bringing our total to ten, which is 28.5% of our projects in this round funded.
Congratulations to:
We have momentum going into the last few days of this #SciFund challenge! There are another nine projects on RocketHub that are more than halfway funded.
You should go to RocketHub, find a project you like, contribute, and spread the word about it to your friends!