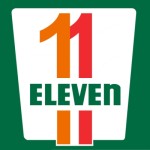 As I write this, we are in the last day of round 3 of #SciFund. This morning, we just saw our eleventh project to become 100% funded. Congratulations to Amy Truitt for her success with her project, "Did you know butterflies have STDs?"
That's over 30% of projects for this round funded! That's a higher percentage than in #SciFund's debut, where we funded 20% of the projects. I'm hoping that in this last day, these last few hours, we can crack the 44% successful project benchmark set in round 2!
Projects that are well past the halfway point that stand the best shot of being "closed out" at 100% this round include projects on:
Support any #SciFund project you love! Spread the word among your social network that the clock is counting down! And, yes, I gotta say it:
You should go to RocketHub right now and support science!