So, we're now ticking down with two weeks left to register for the #SciFund challenge. Tick-tock-tick-tock.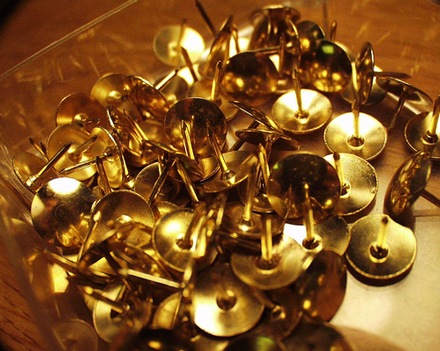 Some of you may be wondering, "Jarrett, if I do indeed sign up for this wild ride of a #SciFund challenge, what will I actually be signing up to do?"
Good question! Jai and I have thought a lot about what might make this a better, more useful, more likely-to-get funded experience for everyone involved. As such, we're planning for everyone involved in this experience to participate as a community. While everyone will have their own project they'll be pulling for, the goal is for us to all help one another out. By harnessing the power of the #SciFund community, we hope that everyone will be more likely to get their project funded, and that we can pave the way for more future crowdfunding opportunities for science.
So, just what do we have planned?
In general, two things. First, we want everyone to participate in the #SciFund blog – sharing experience and expertise. We'll be starting that in a few days with some guest posts covering how do you put together a crowd funding campaign. How do you make a video? How do you gather an audience? How do you learn to swim in giant piles of money?
As we go into the first month of October, we're going to start providing prompts and asking you – the #SciFund participants – to guest blog in response. We'll keep doing this throughout the rest of the project (and have an orderly sign-up – no worries!). We want us to all share our experiences running our first crowdfunding efforts.
As we go into week two in October, we're going to gather everyone's proposals and videos together so that, in week three, we all response anonymously to at least three proposals. That's right, peer review will be a part of #SciFund.
The fourth week of October will be revise-revise-revise so that, once November 1 hits, we can submit funding proposals and be off to the races.
The competition itself will run through the middle of December – roughly 45 days or so. Then, we'll tally the results (which will of course show us that crowdfunding has generated a bazillion dollars for science), and Jai and I will give everyone the Christmas present of an answer to our big question:
Did crowdfunding work for your science?
We'll also do a breakdown of who got funded, and do an exit survey so that we can formally analyze and write-up the results of the project. That's right, hopefully #SciFund will lead to some pubs! The greater science community has no clue about how crowdfunding can work for them, and we want to make sure the hard-earned lessons of the #SciFund challenge lead to a brighter future for funding for Science! We have a few ideas for these analyses, but any of you out there who have some thoughts, we're more than happy to work with collaborators (I mean, we are based at a synthesis center, after all).
So, that's it, your general overview of the nitty-gritty-padiddy of how #SciFund will work. Curious? Interested? Go sign up now!