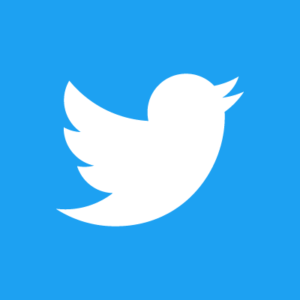 Twitter can be a powerful tool for scientists, alt-ac researchers, and academics generally. When used effectively, Twitter can advance research careers, improve productivity, and further outreach goals. Further, experience with social media can be very helpful when applying for academic positions. Unfortunately, very few researchers receive any training on how to use Twitter for professional purposes.
That's where SciFund Challenge comes in with our new class: Using Twitter to Advance Your Research Career. Over three weeks, you'll learn the basics of Twitter, how to avoid social media pitfalls, and how to use Twitter to advance your goals. Even better, by the end of the class, you'll have created a personal Twitter plan to further your research career or outreach.
By the way, check out the recent coverage in Nature of the last SciFund class that we ran!
USING TWITTER TO ADVANCE YOUR RESEARCH CAREER: CLASS DETAILS
EDIT: CLASS NOW CLOSED. Sign up for our mailing list to keep in the loop when we offer this class again.
When. The class runs three weeks: September 18-October 8, 2016. Registration runs until the class begins or class sells out.
Who. Academics and alt-acs in any country and in any discipline who want to learn how to use Twitter professionally. This class is targeted at those who have little to no experience with Twitter.
How many. There will be a maximum of 100 course participants.
How much. The course fee is US $25, payable through the registration process (class fee can be waived, if it is a hardship).
What.  At the end of the course, class participants will have gained the following:
An understanding of how to use Twitter effectively for professional advancement.

An understanding of how to minimize social-media pitfalls, allowing participants to use Twitter with confidence.

Initial experience in using Twitter for professional aims.

Development of a personal plan for how to use Twitter to advance their own career goals.
The general topics for each week are:
Week 1: Beginner (listening). In this week, we will teach you the basics of Twitter, including how to retweet and direct message, what hashtags are all about, and also how to find and follow people useful to you. After you work through the assignments with the help of classmates and instructors, you will have a solid understanding of how Twitter works and you will begin to understand where you fit in to this digital ecosystem.

Week 2: Intermediate (talking). Building on the previous week, you will learn how to identify the audience for your tweets. In the chats, we will discuss the potential drawbacks of putting yourself out there, but also the benefits of self-promotion and of getting your ideas out to a wide audience. By the end of the week, you will feel comfortable tweeting to different audiences using relevant hashtags.

Week 3: Advanced (interacting). The first two weeks cover mainly unidirectional interaction. In this week, we cover some of the more advanced ways that academics can use Twitter to interact with multiple audiences at once, including live-tweeting and Storify. We will also discuss how to handle multiple Twitter accounts and how Twitter can integrate with other social media platforms. The course wraps up this week with discussion about how you can craft a Twitter plan for yourself to support your career or outreach goals.
Where. The Internet! This course will be highly interactive and will take place largely via a private Google+ community, Google Hangouts, Twitter, and blog posts. Don't know anything about Google+ or Google Hangouts? Not to worry: we'll walk you through step by step.
How. This is a very hands-on course. Although this is an online-based class, it is very different than most online courses, which tend to be solitary experiences for students. SciFund classes are based on the philosophy that learning happens most effectively when students truly engage with each other and with the instructors. To facilitate this engagement, every week of this class has a three-part structure: 1) do something by yourself, 2) collaborate with others in the class, and 3) talk about the week's exercise(s) via 1-hour moderated TA sessions (the last done through Google Hangouts). This class is designed to be time flexible, so there will be TA sessions held at many different times each week.
Time needed. Course participants should expect to spend about 3-4 hours per week on this course.
Course instructors.
Dr. Kristina Killgrove, University of West Florida (@

DrKillgrove

). Kristina is a biological anthropologist and a regular contributor to

Forbes

' online science news.

Dr. Jai Ranganathan, SciFund Challenge (@

jranganathan

). Jai is an ecologist who has taught many of the SciFund Challenge Classes.

Dr. Anthony Salvagno, SciFund Challenge (@

thescienceofant

). Anthony is a biophysicist and Director of Education for SciFund Challenge.
What you need. What class participants will need to participate in this course:
A Twitter account. If you don't have one, you can sign up for one for free

here

.  (If you're creating a new account, be sure it's something that's professional, memorable, and/or descriptive of yourself or your research aims.)

An email account that allows access to Google+. Gmail accounts are perfect for this purpose. If you don't have one, you can sign up for one for free

here

(be sure to select the option that allows for Google+ access). Note: if your non-gmail email account is administered by Google, it may allow for access to Google+ (you'll have to check your local settings).

Fluency in written and spoken English.

Access to a computer or tablet with a webcam.

Broadband access to the Internet (minimum connection speed: 1 mbps upload, 4 mbps download).
KEY THINGS YOU NEED TO KNOW ABOUT THIS CLASS
Our class is based on students engaging with each other in many ways during the course. As a result, the identity of every class participant will be known by all other participants. You won't be able to take this class anonymously or with a pseudonym.

The course cost is non-refundable.

Though SciFund Challenge is a non-profit organization, the course cost is not tax-deductible.
Questions. We want to hear from you with any questions or concerns about the class that you may have. Additionally, if the class fee is a hardship, please let us know and we will work with you. Please contact Jai Ranganathan (jai@scifund.org) or Anthony Salvagno (anthony@scifund.org).