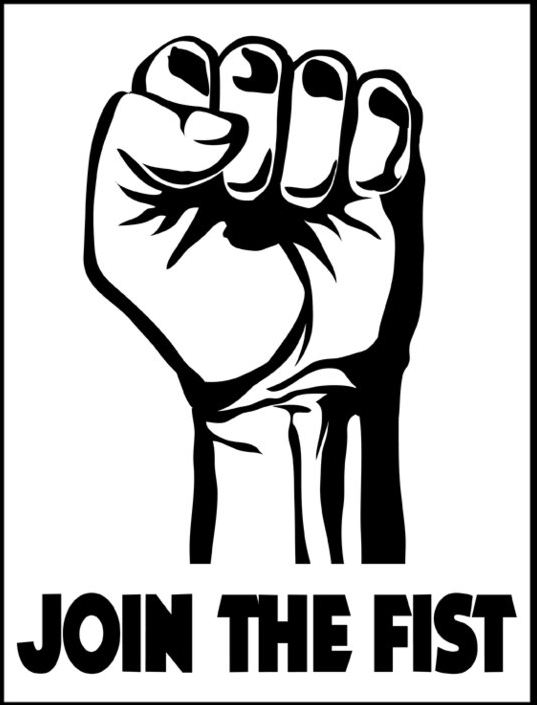 We're very excited to announce our second new class in as many months: mastering the art of poster design! In this class, you'll learn basic design principles, Adobe Illustrator (powerful graphics software) or Inkscape (an open-source comparable software), and communication skills. And yes, you will make a poster!
Putting together compelling posters is an essential job skill for academics. At a time when succeeding in academia is tougher than ever, standing out from the crowd with your conference poster is key. Unfortunately, very few academics receive any training on how to put together a compelling poster that will actually make your colleagues pay attention.
That's where SciFund Challenge comes in with our class in effective poster design. Over five weeks, you'll learn the basics of graphic design and how to use software designed to layout posters (Illustrator or Inkscape). Even better, you'll be putting your new design learning to work from the start: at the end of the class, you'll have a poster of your research ready to go.
MASTERING THE ART OF POSTER DESIGN: CLASS DETAILS
When: The class runs five weeks: June 19-July 17, 2016. Registration runs until the class begins or class sells out.
Course participants: Maximum of 100 (registration for our last class in May was swamped and we closed registration early, so register soon).
Who: Academics in any country in any discipline who want to improve their poster presentation skills.
Cost: US $50, payable through the registration process.
Course instructors:
Dr. Zen Faulkes, The University of Texas Pan-American. Zen is a neuroethologist and is the person behind Better Posters, a popular blog on conference poster design that has been running for over six years.
Dr. Anthony Salvagno, SciFund Challenge. Anthony is a biophysicist and a professional graphic designer.
Dr. Jai Ranganathan, SciFund Challenge. Jai is an ecologist who has taught many of the SciFund Challenge Classes.
Posters designed by course instructors (click images for larger versions).
Where: The Internet! This course will be highly interactive and will take place largely via a private Google+ community, Google Hangouts, and blog posts. Don't know anything about Google+ or Google Hangouts? Not to worry: we'll walk you through step by step.
How this class works: Though this is an online-based class, it is very different than most online courses, which tend to be solitary experiences for students. SciFund classes are based on the philosophy that learning happens most effectively when students truly engage with each other and with the instructors. To facilitate this engagement, every week of this class has a three-part structure: 1) do something by yourself, 2) provide feedback to the work of others, and 3) talk about the week's exercise via moderated TA sessions (the last done through Google Hangouts). Within each week, this class is designed to be time flexible, so this class can work for you, regardless of your time zone. You can get a sense of the structure of this poster class, by taking a look at last year's syllabus.
Topics for each week of this class:
Week 1: What's a poster for?
Week 2: What should a poster look like?
Week 3: Making a poster
Week 4: Working with data
Week 5: Wrap-up
Time that course participants should expect to spend on the course: About 5 hours per week.
What class participants will gain from the course:
An understanding of the basic principles of graphic design.
Proficiency with graphic design software. The choice is up to you:

Adobe Illustrator. Illustrator is the professional choice for graphic design and illustration. Recommended choice.
Inkscape. Inkscape is an open-source graphics software that is similar in capabilities to Illustrator and free!

A completed poster of their research.
A certificate of course completion for those who complete 80% of the coursework or more.
What class participants will need to participate in this course:
Access to Adobe Illustrator (version CS2 or newer) or Inkscape. No knowledge of either graphics software is assumed. If you do not have a personal copy of Illustrator, your university's software provider will likely have it available at a very reduced price. Additionally, universities tend to have Illustrator freely available in computer labs.
Some research to be presented via a poster. Because we want class participants to make something that is useful to them, we ask that you have a research project with data or a research proposal. This might be a project you are presenting at conference this summer. If you are an early career academic, a proposal for a thesis or dissertation would also be appropriate.
Fluency in written and spoken English.
Access to a computer or tablet with a webcam.
Broadband access to the Internet (minimum connection speed: 1 mbps upload, 4 mbps download).
KEY THINGS YOU NEED TO KNOW ABOUT THIS CLASS
Our class is based upon students engaging with each other in many ways during the course. As a result, the identity of every class participant will be known by all other participants. You won't be able to take this class anonymously or with a pseudonym.
The course cost is non-refundable.
Though SciFund Challenge is a non-profit organization, the course cost is not tax-deductible.
Questions, concerns: We want to hear from you with any questions or concerns about the class that you may have. Additionally, if the class fee is a hardship, please let us know and we will work with you. Please contact Jai Ranganathan (jai@scifund.org) or Anthony Salvagno (anthony@scifund.org).