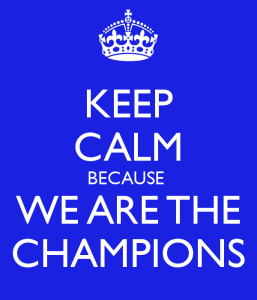 So, the first SciFund Challenge outreach class is now over. On behalf of all of the class organizers (Anthony, Kelly, Siouxsie, and me), I want to send a huge thank you to all of the scientists who participated! I very much hope that the class was useful to you. I can say for sure that it was an unbelievably positive experience for me, so thank you for making that happen.
However, we aren't quite done with you yet! Everyone who registered for this class should have now received a request by e-mail to complete a course evaluation survey. We really want to know how to make this class better, so please do fill out the survey as soon as you can (the next few days would be ideal). If you haven't received the link to the survey, please let the course organizers know.
If you haven't yet finished some of the assignments for the class, you are welcome to catch up in the next week or so (send a tweet out to #SciFund, if you want feedback). We especially want to get your science outreach pledges, so get those in!
I really hope that the connections you made with other scientists in this class will continue and grow in the months to come. Whether you are starting SciFund group blogs together, working together on other projects, or even just supporting each other on Twitter, I can't wait to see what you guys will do.
And you haven't heard the last from SciFund Challenge. This is a volunteer-run organization and we are always looking for more people to help. If you liked this class and think you'd like to contribute to future SciFund activities, we'd love to have you – just send me an e-mail. We have lots of plans coming down the pike – more classes and crowdfunding, to name just two things – so this party is just getting rolling.