The message box isn't typically something you'd share with the public, but in the interest of education I thought I'd share mine so everyone can see what the goal of the message box is.
My message box revolves around open notebook science and here is the final form: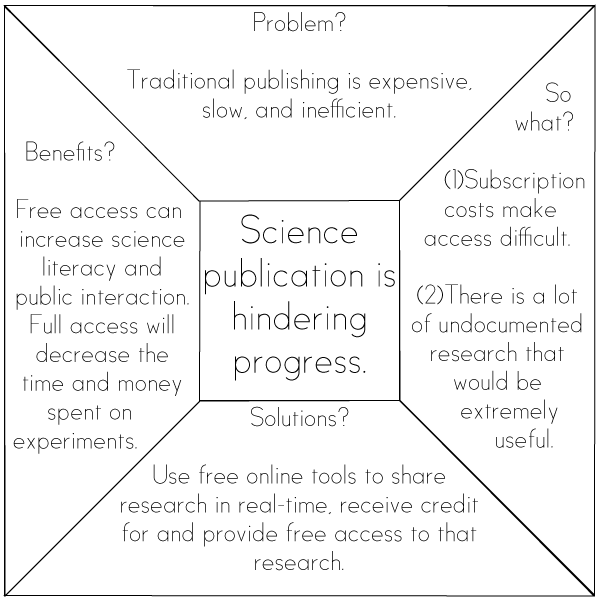 But it didn't start there. I've been thinking about what my message should be for the better part of a couple of days. Then I went into Google Docs and started writing commentary for each section. Finally I whittled it down to what you see above. Since I'm an open notebook scientist, it only makes sense for me to show you my methods, which you can see here.
If you feel comfortable, please share your message box in comments below. To make it simple, just use a similar format to what I did in the Google Doc:
Issue

Problem?
So What?
Solution?
Benefits?
And I welcome any suggestions anyone has about my message box.