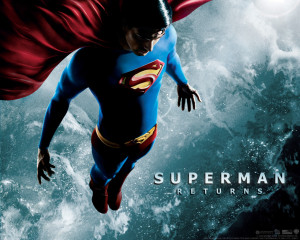 We are in the middle of the first week of project planning for the second round of #SciFund! Or as I like to call it, #SciFund Returns. Unfortunately, a few SciFunders have reported problems with not receiving my e-mails, so I am reposting the instructions for week one here.
To recap the basics of #SciFund, all projects will run from May 1 – May 31 on the crowdfunding platform RocketHub. April – this month – is when we all will be planning our crowdfunding projects. To make it simpler, we have broken down the month by week with specific tasks assigned to each week. Detailed task lists will be e-mailed to you at the beginning of each week.
Week 1 (April 3 – April 7): Learn about crowdfunding and develop first draft of your project on your own
Weeks 2 and 3 (April 8 – April 21) : Continue developing first draft. Get and provide feedback on draft projects with other SciFunders. Develop promotion strategy.
Week 4 (April 22 – April 30). Make final revisions to project and upload to RocketHub.
Things to know for Week One in nine easy steps
1. Don't panic
There are a lot of steps here, but they are all straightforward. Please e-mail me with any questions and I will be delighted to help you. In fact, also post things to the e-mail list (next step) and we can all help each other!
2. Sign up for #SciFund Challenge e-mail list
The best way for us all to communicate with each other is via the #SciFund e-mail list (which is a Google group). You should receive an invitation to join the #SciFund group. Please accept this invitation! If you don't, we won't be able to communicate with you. If you don't receive the invitation e-mail, please send me a note and I will resend.
3. Familiarize yourself with how crowdfunding works.
To get a sense of what crowdfunding projects on RocketHub look like, take a look at some of the projects from the first round of the #SciFund Challenge.
4. Learn the roads to success with crowdfunding for science
On the SciFund site, we have a ton of information on how to run a successful crowdfunding campaign. First up, advice from three scientists from round one of #SciFund who successfully funded their projects, in three very different ways: Kristina Killgrove, Lindsey Peavey, Kelly Weinersmith, Lindsey Hoshaw (last one is not a SciFunder, but is super successful at science-related crowdfunding).
As a second thing, Jarrett Byrnes and I (mostly Jarrett) have done a lot of statistical analysis of the first #SciFund round to understand the path to crowdfunding success. The bottom line is that the road to success lies in the size and enthusiasm of your audience. You can see all of our analyses here. But pay special attention to the last post which gives an executive summary of the whole thing, in infographic form.
5. Learn the basics of video production
An essential component of a successful crowdfunding campaign is a compelling two to three minute video. Please take a look at a detailed video production tutorial that we have posted on our site. The most time consuming part of putting your crowdfunding campaign will be putting your video together, particularly for beginners. So, please get rolling with your video this week. You don't need to buy any fancy video gear. Most digital cameras have the capacity to shoot video and the webcams present on almost all laptops are another video option.
6. Plan rewards for your project.
An important part of a crowdfunding campaign is the rewards that contributors will receive. I cannot emphasize just how important the right rewards are in getting potential contributors to becoming actual contributors. it is very important to have rewards across a wide range of possible contribution levels. We have a post on our site of the distribution of contributions for the first #SciFund round, which should give you some clues as to dollar values where you should have rewards. Additionally, RocketHub has three very-short blog posts on how to plan your rewards, which you can find here, here, and here.
The key idea is to come up with creative rewards that have high emotional value, but that are inexpensive. For example, if you are an inter-tidal biologist, you could provide nice shells from one of your research beaches (assuming that shell collecing is permitted on the hypothetical beach).
7. Put together a first draft version of your crowdfunding campaign.
This first draft will include the following elements: title, video, rewards, images, and description of your project. Your project description should include the following: a welcome, a call to action, a detailed description of your plans, and a thank you. Please note that the project description should not go on for too long.
The emphasis in the description should be on clear, jargon-free, and compelling language. We have a bunch of advice on our site on how to create a compelling message, which you can find here and here.
8. Get set up with social media.
Our analysis of the first #SciFund round, shows that online presence with blogs, Twitter, and Facebook make a big difference in achieving crowdfunding goals.
Blogs. If you have one already, could you e-mail me with your blog address? I am going to make a master blog list on our site. If you don't have a blog, now is a great time to get started. The whole point of this exercise is to encourage science engagement, right?
There are lots of places that you can set up a new blog, but let me suggest setting one up with SciFund itself. One of the features of our new site is that we offer blogging space to all scientists who want it. This blogging space is free, permanent (or for as long as you want it), and uses a standard WordPress format.
The advantage of setting up your new blog with SciFund is that you will likely get a boost in initial audience by doing so. All of the blogs in the SciFund network are linked together and I can push content from Scifund blogs onto the main SciFund Challenge site, hopefully driving more audience directly to you.
If you are interested in a SciFund blog, just send me a note and I will set you up.
Facebook and Twitter. If you don't have a Facebook account, please do sign up for one. Register for a Twitter account. Once you have set up your account, send a tweet to me at @jranganathan and Jarrett Byrnes at @jebyrnes, so that we can note your new Twitter account. If you provided your Twitter account during registration for the SciFund Challenge, you can skip this last step. Download Tweetdeck, which is a free Twitter management program that will make your Twitter experience much easier. Start sending a few tweets to get familiar with it.
If you are new to Twitter, here is a great guide. There are two reasons for having your own Twitter account. First, Twitter can be an invaluable way to get the word out about your crowdfunding campaign.Second, Twitter will be a critical part of the communications strategy between SciFund participants, when we are giving each other feedback. The hashtag for the #SciFund Challenge on Twitter is, you guessed it, #SciFund.
When you set up your Twitter account, there are three simple things you can include to crank up your credibility within the Twitter community: your actual name in your description, a picture of yourself, and a link back to your main website.
9. Let your university know
You are going to need to clear your crowdfunding campaign with the grants administrator at your university. Not to worry though, we have worked through all of the steps of how to make #SciFund work with your university. You can find the details here.
So that is it for now! We are excited to see what you come up with for your projects! Let's get to work.