Note from Jai. This post is by Kalani Kirk Hausman, one of the participants in the first round of the  #SciFund Challenge. You can see his #SciFund project here and you can find him on Twitter at @KKHausman.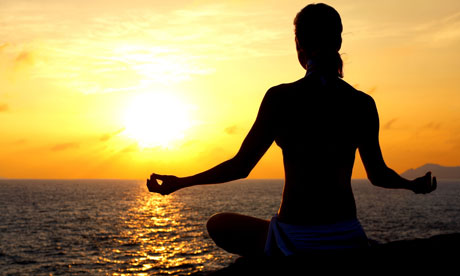 While chasing crowd-funding support for the STEMulate Learning program during the initial #SciFund Challenge, I did not reach an ambitious funding goal for a full high-performance computing lab. At first read, this sounds like failure – but was not.
Although my presentation lacked the proper appeal for the public to flood the project's coffers, a number of individuals took a strong interest in the program's efforts to build young learners' interest in STEM (Science, Technology, Engineering and Math) subjects. These people believed enough in the project's potential that they gifted their money towards the STEMulate Learning program. But that is not all – they also gave their support and enthusiasm.
"Money isn't everything – success means a lot more." – Glynis Johns
The #SciFund Challenge provided far more than just funding – participation in the crowdfunding effort encouraged numerous interested educators and private individuals to contact me directly. Many wanted to discuss ways to leverage available technologies in their own classes, while others wanted to provide non-monetary support to the program.
With a handful of new components purchased through the magnificent generosity of my RocketHub supporters, I was able to transform donated older computing equipment into a complete computing node that has been dedicating its processing time towards developing cures for global diseases, finding new sources of clean water and other projects aimed at global solutions. This node is part of a world-spanning grid of computers, called the World Community Grid, which combines spare computing power from off-the-shelf computers in people's homes, schools and businesses when they are idle.
"When spider webs unite, they can tie up a lion" – Ethiopian Proverb
Students considering any of the STEM fields will need computing power to analyze their data and to transform their dreams into images and physical innovations that will give us tomorrow's wonders. The lab node illustrates the potential for small efforts to add to great solutions, tweeting about its progress every week and being used in classrooms as a demonstration of crowd-supported science results and high-performance computing capabilities.
Money alone would only reveal the value of crowd-funding operational goals, while the added support and collaborative communications provide far more. Vendors of many types have looked at our ongoing successes and provided samples of new, innovative materials for demonstrations and workshops aimed at sponsoring new innovative designs. The #SciFund Challenge gave us an expanded global audience, a field of fertile ground spanning the world, and seeds planted during that first Challenge are slowly growing as more and more individuals, schools and other programs take an interest in our innovative educational efforts.
"The golden age is not in the past, but in the future" – E.H. Chapin
The STEMulate Learning program is about setting a fire to the imaginations of kids currently in school so that they will build whatever dreams they may have of the future. The second round of the #SciFund Challenge will likewise provide further opportunities to raise funds, but also to reach interested and enthusiastic partners who will take our ideas and spread them like dandelion seeds on the wind.
I look forward to the next chapter of the STEMulate Learning program and the #SciFund Challenge. I hope everyone will stop by the second round to see how we are transforming learning and sharing the world's wonders with students everywhere – the future looks bright indeed!