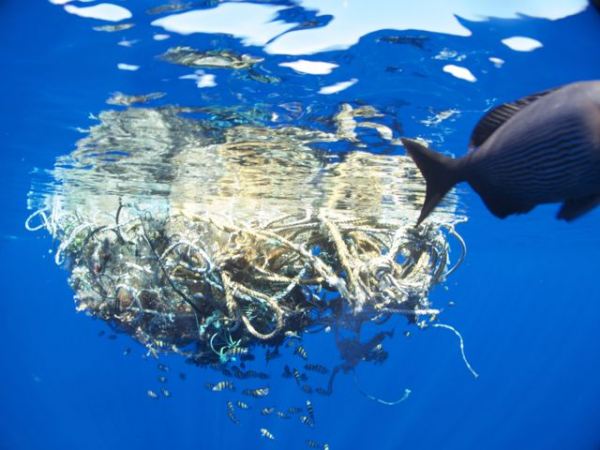 Lindsey Hoshaw is a freelance journalist and crowdfunding pioneer. Way back in 2009, she ran a successful crowdfunding campaign (to the tune of $10,000) to fund her science reporting. Even better, her crowdfunded story on the Great Pacific Garbage Patch (a huge concentration of trash floating in the Pacific Ocean) was published in the New York Times. I spoke with Lindsey today to learn how she persuaded more than a hundred people to fund her crowdfunding project. This is what I learned.
An essential part of Lindsey's success was her use of social media. During her crowdfunding campaign, she kept up a regular stream of posts on Facebook, her blog, and on her Twitter account. A big issue that Lindsey had at the beginning is that she had a very limited social media presence, with not much traffic to her blog and only about a hundred Twitter followers.  But through her contacts, she was able to reach far more people. In particular, the director of Spot.us (the journalism-focused crowdfunding platform that Lindsey used) took a particular interest in her campaign and talked it up with the people that he knew. One of those people turned out to be Jay Rosen, the renowned NYU journalism professor, who used his gigantic social media presence to spread awareness of  Lindsey's project to vast audiences.
Traditional media also played a big role in promotion, with the New York Times itself publicizing Lindsey's crowdfunding campaign.
Lindsey also ran an in-person event, the Garbage Girl Party, which was a fundraiser held at a local restaurant. As her social circle at the time mostly consisted of graduate students (who are usually not rolling in cash), the event was only moderately successful.
Even after Lindsey's fundraising came to a successful end, her use of social media kept right on rolling. On her crowdfunded three-week voyage aboard  a research vessel investigating the Great Pacific Garbage Patch, she posted very regular updates to her blog. By doing so, she kept directly connected to her supporters through a personal and compelling account of life aboard ship. No less an authority than the Columbia Journalism Review called her shipboard blog posts "educational and enthralling." In some ways, Lindsey actually prefers her blog posts to her subsequent New York Times article, as her posts contained a very human element that had to be stripped from a more impersonal newspaper story.