Quick note by Jai Ranganathan: this post is by Brian Meece, the CEO and co-founder of the crowdfunding platform RocketHub. Also, registration for the #SciFund Challenge closes on October 1 – so sign up now! With that, on with the post.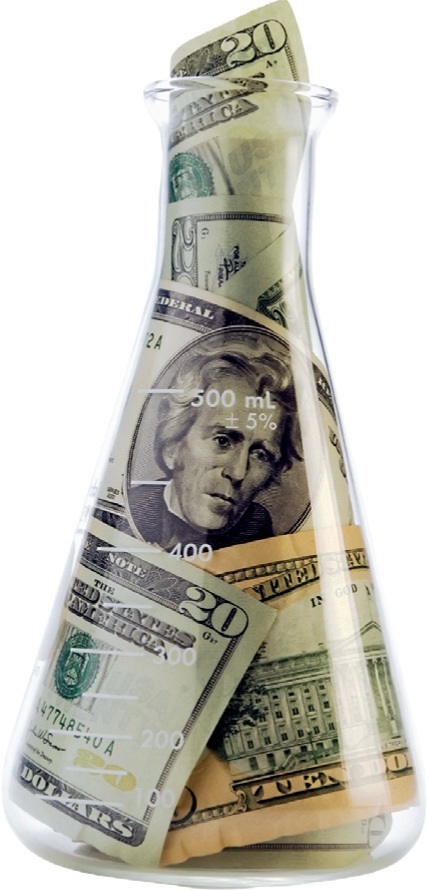 Crowdfunding = a new way to gather financial support for science projects.
For the first time in human history, science has the ability to be funded by "the people," not by endowments, wealthy patrons, or the government.
With ever-increasing access to modern social networking (e.g. platforms such as Facebook, Twitter, LinkedIn, etc.), and a growing habit of building a newsletter list, scientists are more connected to an extended network of supporters than ever before.
As a Co-Founder of RocketHub, one of the world's largest crowdfunding platforms, I have seen thousands of projects raise funds and awareness via this new form of micro-patronage. Crowdfunding platforms can offer the credibility and infrastructure necessary to successfully harness the financial power of the crowd, but because crowdfunding is a new trend, many misunderstand how to effectively leverage the tools available to them.
When undertaking a crowdfunding project of your own, be sure to avoid these common pitfalls:
Setting unrealistic fundraising goals: "Internet Angels" (wealthy strangers trolling the internet looking to give away large sums of money) are the exception, not the rule.
Underestimating the importance of marketing your project: The assumption that "If You Build It, They Will Come" (simply posting to a crowdfunding platform and expecting contributions) is a conviction best left to Kevin Costner movies.
Crowdfunding is WORK, but it is smart work.
Based on extensive experience and perspective with crowdfunding patterns, we've developed 7 Tips for Crowdfunding Success:
1. Define Crowdfunding
Crowdfunding is an online event with a beginning, middle, and end. It is a fundraising process with a deadline. Crowdfunding is trade, not aid – where tangible goods and services are offered in return for financial contributions. It is not charity or financial investment. Be clear and precise. Make sure that your network of potential supporters knows what crowdfunding is and how it works. Embrace the fact that you're pioneering a new way to fund science.
2. Identify Your Allies
Crowdfunding is a team sport. Success will require help from your friends, family, and wider network. Make a list of your teammates, including direct collaborators, high impact financial contributors, and broadcasters (press contacts and social leaders) who can spread your project to wider circles.
3. Create a Great Project
Make sure that your project is worthy of your time and other people's attention. Why is your project important to you? If your answer is powerful enough, it will resonate with others. Be proud of the scientific work you are doing and let your passion be known. Personalize your work by being transparent and visible.
4. Be Creative with Rewards
The rewards serve as the foundation for the exchange – so be creative when putting the rewards together. Having various price points is key to effectively monetizing your network. The different levels of rewards let all those who wish to be involved participate in your crowdfunding campaign – based on their financial means. $20 is the most popular price-point, $50 is the average, and the $100 level is the 3rd most popular. Every reward should be fun to read and should contribute to your reputation and track record. Think of what you can offer – e.g. access to a video blog, a tour of your lab, an unveiling event, a copy of a final product or report, etc.
5. Prime the Pump
No one wants to be first on the dance floor – it's equally true in Jr. High School and in crowdfunding. Your first wave of contributions will demonstrate that your project has the momentum necessary to reach your fundraising goal. Before your project goes live, ask your closest friends and supporters to contribute early.
6. Spiral Outward
After securing your first wave of contributions, reach out to wider circles of friends. Thank supporters publicly, via social media, and celebrate the milestones you accomplish. Keep your connections talking about your progress and encourage them to spread the news through their respective networks.
7. Meet the Press
Once your project has momentum, follow up with the broadcasters mentioned above. With the social proof of your network's support, your project is ready to meet a larger audience. Bloggers, industry publications, and other public outlets are good targets for your story and campaign.