I admit it. I have a hidden agenda in organizing the #SciFund Challenge. Sure, raising money from the general public through the internet – crowdfunding – could be a great way to generate money for your research. But this Challenge is about a lot more than money.
A giant number of public policy issues today (nuclear power, vaccine development, climate change, and on and on) are ultimately  about science. Yet, scientists are mostly sitting on the sidelines of the policy debates and, as a consequence, the policy results are usually much worse.
Why do scientists maintain their public vow of silence? There are a lot of reasons, but a big one is that there are few professional advantages for scientists to engage with the public. To tenure committees, grants matter, papers matter, and teaching matters (sometimes). Engaging with the public – by say writing a regular science column for a general-interest website or by organizing outreach events around a scientific issue – is probably not going to help a scientist's reputation (and chance for advancement) among his or her peers.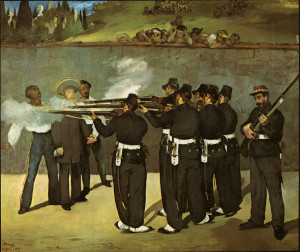 In fact, many scientists fear that they will take a major hit professionally by seriously engaging with the public. Scientists may be judged by their peers to be not serious about  science if a lot of time is spent engaging with general audiences.  Even worse, by getting involved in big public issues, scientists may be considered to have lost their objectivity.
But what if the incentives were different? What if scientists were rewarded for communicating with the general public? What if scientists could raise a large portion of their research budget directly from the public, through a crowdfunding campaign?
Suddenly, the incentive structure would look very different for scientists because money talks. Suddenly, engaging with the public – at least in this particular way – would be seen as a tremendous positive by scientific peers, injecting scientists back into the public sphere. And, as an additional benefit, scientists who run successful crowdfunding campaigns would gain the skills needed to compellingly communicate with general audiences. After all, you can't  raise money from broad audiences, unless you can speak to them in an engaging way (in regular language) about why your research matters.
So, it finally has been revealed. The hidden agenda of the #SciFund Campaign is to get scientists back out into the public sphere with the communication skills they'll need to influence the public. What do you think? Are you ready to sign up?