Congratulations for Monica Tydlaska are in order! Her project, How can we better protect the biodiversity of the rocky intertidal zones?, is the eighth in this round of #SciFund to be fully funded!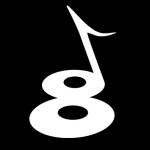 We now have funded over a third of projects in this round! Six are past the halfway mark, with a little over a week to go! Most projects of those projects only need a few hundred dollars to reach their targets.
Meanwhile, several of our completed projects continue to bring in backers, with David Shiffman and Erin Eastwood's projects going well over their goals.
You should go to Experiment to see how your favourite projects are doing!