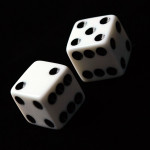 Our first lucky seven goes to Lindsay Aylesworth, whose project Searching for Seahorses & Sustainability is our seventh project in this round of #SciFund to be fully supported! We now have just under a third of our projects to have met their goals, – and exceed them. All our funded projects have more than 100% funding. On this point, a special congratulations goes to David Shiffman, who has raised more than double his original goal!
Our second seven are the seven projects that have passed the halfway point in their funding! With eleven days left to go, we have a good shot at fully funding several of these. If we do, it would make this the most successful round of #SciFund to date in terms of percent of projects funded! The seven that are closest to their goal are:
You should go to Experiment and check out these projects! Support the ones you like. And remember, if you can't support it with dollars, support it with a little social media love. Share the link, share the videos, spread the science!