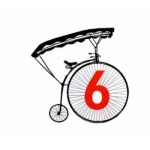 When last we left #SciFund, we had three projects that had hit their funding goals for this round. Now, that number has doubled to six fully funded projects!
The latest to join The 100% Club are… (drumroll)
That's 17% of our projects funded this round, with another six more past projects the halfway point. Remember, if you can't support a project financially, spread the word about a project you like! Like it on Facebook, give it +1 on Google Plus, or tell your tweeps on Twitter!