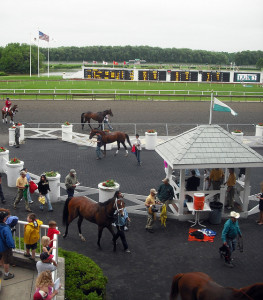 I did not plan to be blogging here so much the last few days, but great news keeps happening. The last couple of hours has seen a surge of activity for #SciFund. with not one, not two, but three projects hit their funding goals!
Congrats to:
They are projects 18 through 20 to be fully funded! We've now funded 26% of projects in this round (a better funding rate than the National Science Foundation last year).
You can, of course, support any project you like – including those that have already met their target. If you want to support a project, you should pick one you are genuinely interested in and believe in. That said, these projects that are now getting close and would certainly appreciate a little extra attention:
There are only a few days left to contribute. If you can't fork out cash, you can still help the cause by spreading the word. Every project has a Facebook "Like" button and a "Tweet this" button. Press those buttons, people!
Update: Mary Rogalski's "Resurrection Ecology" has become project #21 to join the winner's circle!
Even more updating: Jennifer Romero's "Confronting deforestation" is also complete, making it the fifth project completed today. 22 down; 29% of projects this round funded!
Photo by Karin Beil on Flickr; used under a Creative Commons license.