Part 10: Make your poster interactive
Another way to make your poster engaging is to make it interactive. These days many academics have access to a smartphone. Why not make use of that by providing interactive objects like links and QR codes that take your visitor to a video, lab website, contact information, or your archived poster (more on this later).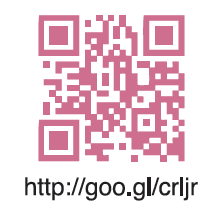 The above QR code is from the Open Notebook Science poster and will take you to the link shown (which points to another link). Some QR code generators will allow you to download a vector version of the QR code, which will allow you to adjust the color, or even embed a logo or other image.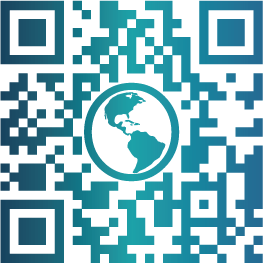 Whenever you use a QR code, test it to make sure it works. If it doesn't work, it is not a good use of your poster space.
You may have also noticed the use of a link in conjunction with a QR code. This is done for two reasons: (1) there may be an error with the QR code and it doesn't work, and (2) some people just don't use QR codes but have full capabilities to scan one. It is always a good idea to provide the link embedded in the QR code next to the code. Consider using a short link (bit.ly or goo.gl) for ease of use and readability. The short link also gives you the capability of monitoring usage stats. This would let you know if anyone scanned your QR codes while you were not at your poster.
Providing some interactivity will give your poster that last impression, give your audience something to take away (like your contact information), and will not require much space. QR codes for instance may only require about 2.5 x 2.5 cm of space. Links are even smaller.
Fun Fact: Inkscape can render QR codes! Just navigate to Extensions > Render > Barcode > QR Code and you'll get a popup that will allow you to enter the data needed to create a QR code. Play with the options to generate your unique code. Unfortunately, Illustrator peeps will have to search the web for a QR Code generator 🙁.